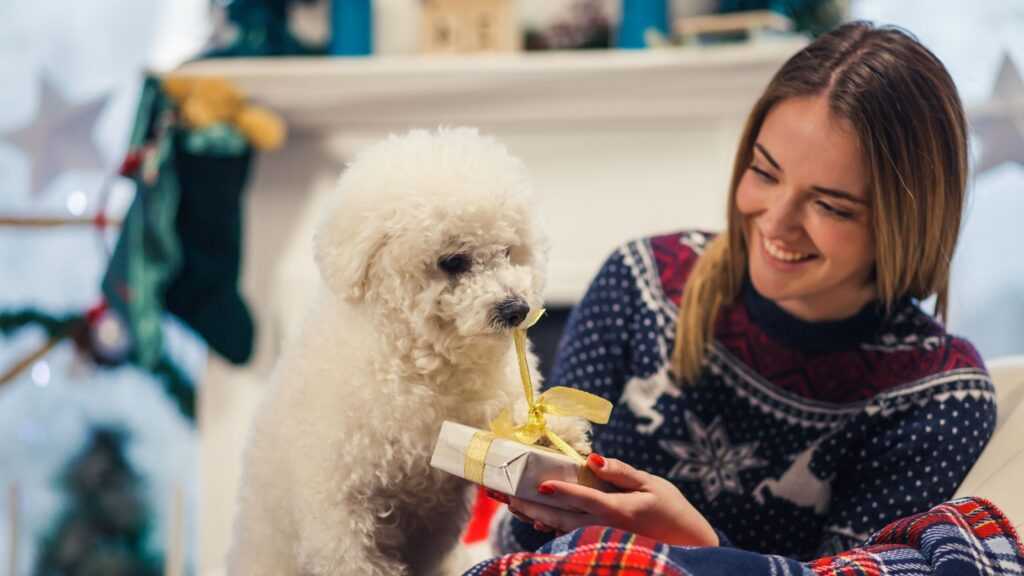 Unique pet gifts are the hottest items right now. People aren't buying baskets of lotions and perfumes, or some toy that gets shelved within a week. Everyone wants to give a gift from the heart. One that is truly meaningful and makes the pet-lover in their life feel special. With millions of artists and craftsmen all over the internet, how can you find the perfect gift for your fur-loving friend or family member? We've done the research and scoured the internet to bring you the top 5 unique and meaningful pet gifts out there. Any of these will make your gift recipient feel loved. 
#1) A Fun, Easy Paint-By-Number Pet Painting Kit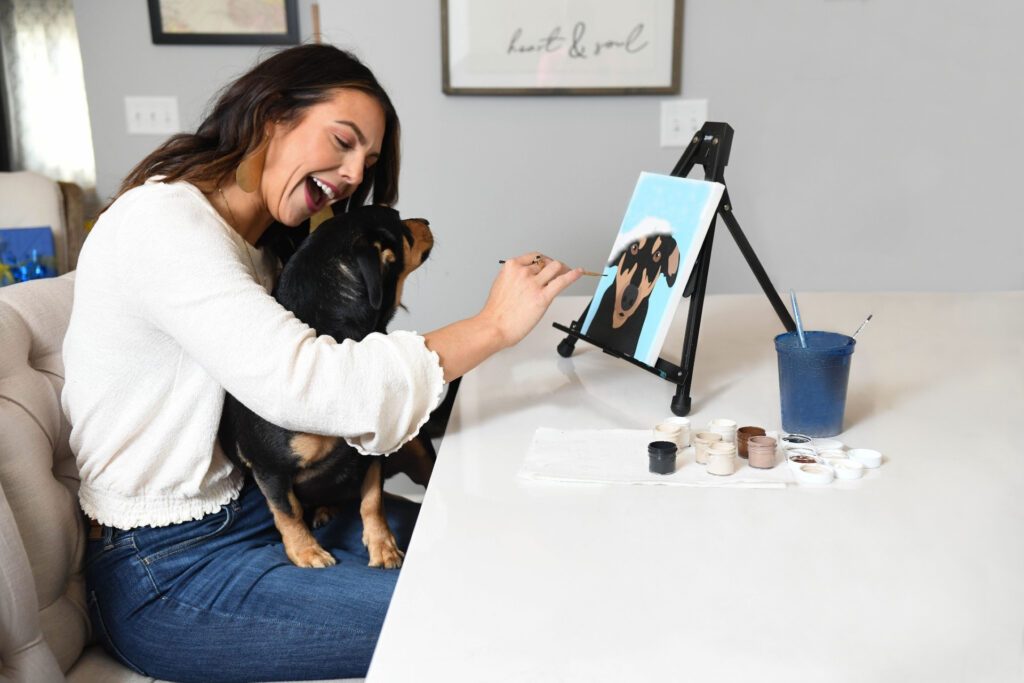 When you're giving a gift to a loved one, you always want to find that perfect gift that makes them light up when they open it. This gift does that better than any other on the list. The tears of joy when they see their precious pet is priceless!
These pet painting kits are 100% personalized, and they are a memory that will last fur-ever! Each one is specially made from their pet's own photo and will look exactly like them. Once the painting is complete, they will be able to hang it on their wall to enjoy for years to come.
The Paint-By-Number Kits are so easy, fast, and fun that pet-lovers of all ages and skill levels will enjoy creating their own pet masterpiece. All you do is send in the pet photo and choose a color for the background paint color. The pet photo is then drawn by a professional artist onto the canvas, packaged with all the paints, supplies, and instructions into an easy-to-use kit, and shipped to your door. Now you can smile and watch as your loved one opens the kit, and gets that big smile on their face, knowing how much you truly care.
#2) Custom 3D Moon Pet Photo Lamp
Add love and light into their life with a beautifully designed 3D Moon Pet Photo Lamp. Their hearts will light up with this unique, lamp that is a wonderful gift for the pet-lover in your life.
The 3D moon lamp is a focal piece that they will never grow tired of looking at and feeling that love for their fur-baby. Pets are such amazing souls and seem to illuminate love from within. This combination of art and technology come together for a truly amazing gift that shows the beauty of the love between a person and their pet.
This lamp comes with a wooden stand, built-in LED with multiple colors, the lights are dimmable, a remote, and a USB charging cable. They can enjoy it throughout all the seasons of the year.
Of course, what pet wouldn't want to be showcased in such a beautiful way? You'll be their pet's new BFF.
#3) Custom Plush Pet Slippers
Every pet parent knows what it's like to take the dog out in the morning in cold bare feet. We do it because that little (or big) ball of fur is just like our children. We'll do anything for them.
It still could be so much better with a warm pair of plush slipper made to look just like their pet. These are hand-crafted with the finest faux fur, and will give your dog walks a whole new adventure! Now you can keep your best fur-friend with you anywhere, while keeping your feet warm and cozy. Take them on vacation, and you'll see your pet's happy little face everywhere you go.
Another completely unique, pet gift on the market, especially for those that love to cuddle and snuggle their fur-friend, is having a custom, soft, plush blanket made with their pet's photo on it.
These high-quality blankets are so soft and warm, perfect for cozying up on the couch, by the fireplace, or outdoors.  Imagine your loved one sitting with the fire crackling, and a warm, toasty drink in their hand. While their favorite pooch sits in the comfort of their lap, slightly snoring, peacefully sleeping cozied up with them and the soft blanket that you got them. You'll be giving such happiness with this gift.
#5) A Handmade Custom Pet Gift Basket
There are sooo many cool gifts for pet-lovers out in the world, why pick just one? Putting together a gift basket full of awesome pet gifts is a one-of-a-kind way to show how much you care.
Putting a mix of physical items like bandanas, chew toys, and a new shiny collar with gift cards that for places you know they'll enjoy and love. Adding some gift cards that are tailored to the pet parent as well are super cool, like gift cards for them to indulge themselves at a coffee shop nearby when they take their fur-baby out for a Pup Cup (a small cup that many coffee shops give for pets that is filled with whipped cream – doggos LOVE them!). Also, gift cards for really crafty pet parents, like a paint-by-number painting of their pet, is always sure to bring them so much joy! Putting some human snacks in there is a great idea too!
Gift baskets are great for any person that cares for a pet, and it can be the chew toy holder after it's been raided and the gift cards have been cashed in. They'll be overwhelmed at how caring and thoughtful you are.
Of all the unique gift options out there, the lucky pet parent and family will be blown away that you cared so much about them, and that you put so much into getting them such a thoughtful gift. Giving the perfect gift is the most amazing feeling, and they'll appreciate your kindness so much. There are so many occasions and reasons to show the pet-lover in your life some love. These gifts are great for new pet parents with a puppy, birthdays, Christmas, anniversaries, or as a pet memory. Any occasion will resonate a heartfelt love, and that's what it's really all about.