Custom Paint-by-Number Kits
Fun and Easy Personalized Pet Portraits for All Ages
Are you ready to turn your happiest and furriest memories into gallery-worthy artwork? Whether you're a skilled artist or a complete beginner, you'll love how easy it is to create an incredible pet portrait painting that looks gorgeous in your home or office.
Each paint-by-number template is labeled with small numbers to show you which paint color goes where, with precise outlines so you can paint with perfection. This means you can create an impressive masterpiece, no matter your age or skill level. Your custom paint-by-number kit includes:
– Gallery-grade canvas with your pet's paint-ready hand-drawn portrait
– High-quality acrylic paints in every color you need
– Professional paint brushes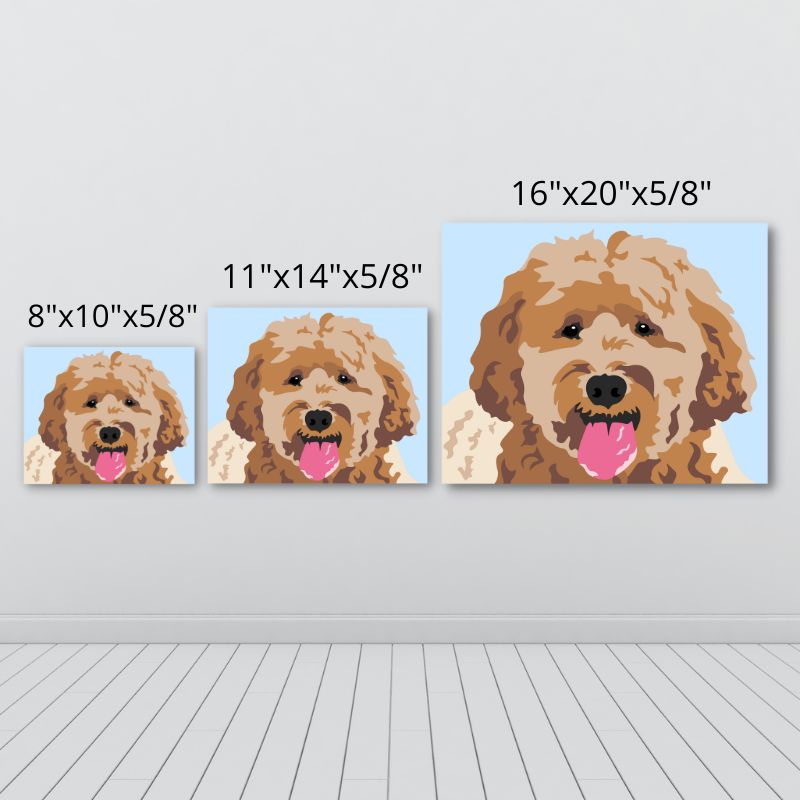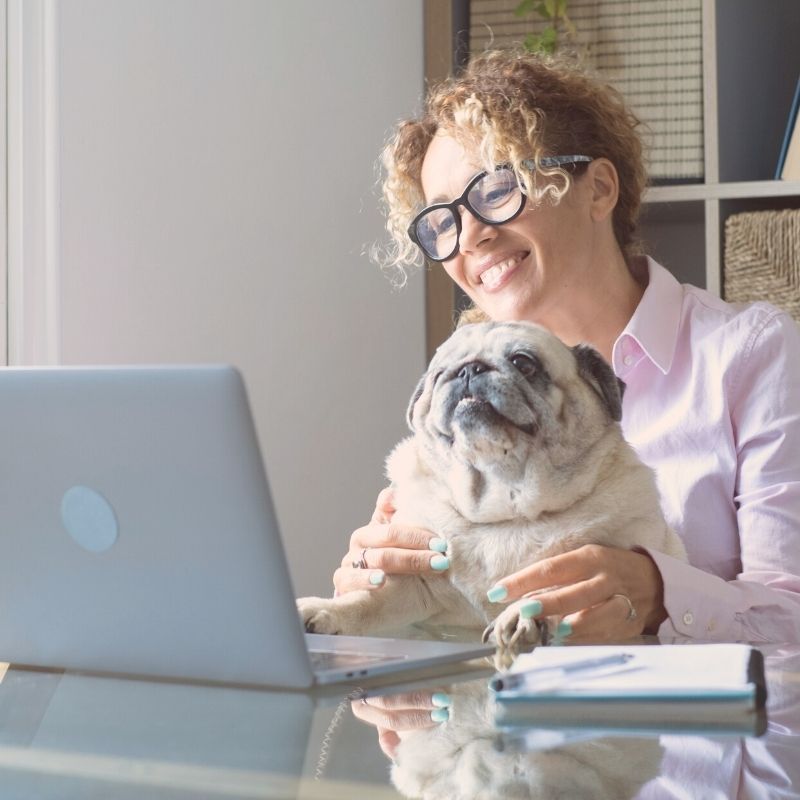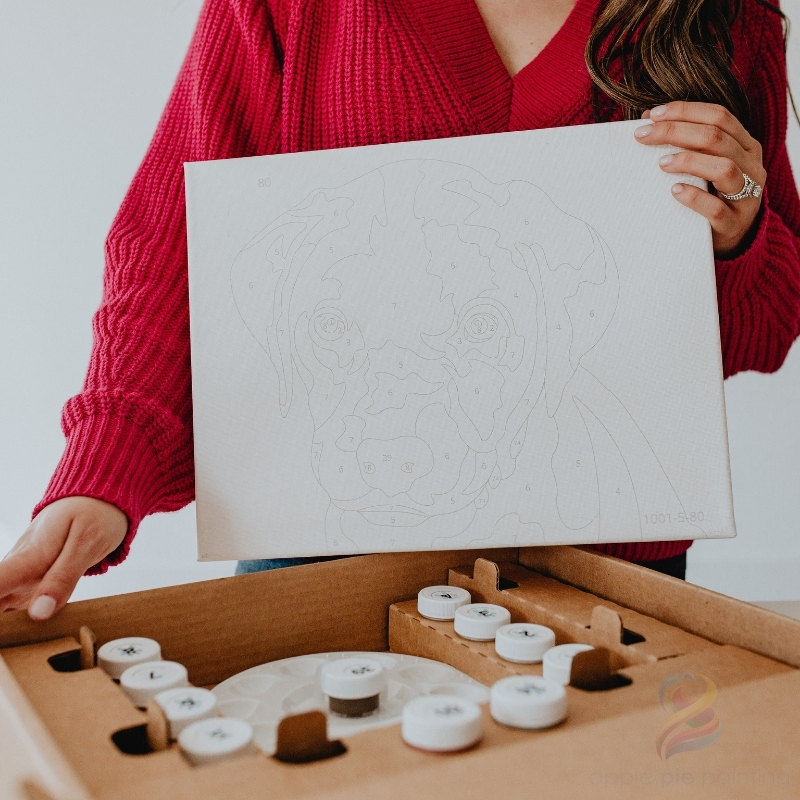 Step 1
Customize
Your Canvas
Choose from three canvas sizes and several background color options.
Step 2
Upload
Your Photo
You can choose a photo with up to three pets that our team will turn into a customized paint-by-number kit.
Step 3
Get Your Kit and
Start Painting
Shipped directly to your door. When it arrives, you have everything you need to start creating a masterpiece that will last fur-ever!
Get a Round of Appaws When You Gift Our Paint-by-Number Kits to Your Friends and Family
Looking for the best gifts for pet lovers? Our custom pet portrait paintings make excellent gifts for dog moms, cat dads, and everyone else in between.
Not only will you give the special people in your life a unique experience with their furry family member, you can do it all from your couch! Just customize a paint-by-numbers kit with your favorite picture of your friend's or family member's pet, and Apple Pie Painting will carefully deliver a personalized paint-by-number kit right to their door.
Can't decide which pic of their pet is best? Purchase a gift card, so they can customize a paint-by-number kit themselves!

Paint-by-Number Kits Customized With You In Mind
Our personalized pet portraits are designed by a small team in Kansas City. We are passionate about providing our customers with fun and easy paint-by-number kits that create lasting memories.
Get the answers to your questions about our personalized paint-by-number pet portrait kits by emailing us at [email protected] or sending us a message online!
Join Our Pack, and Stay Up-to-Date on Special Events and New Products
Sign up for our monthly newsletters to find out about our paint parties, special deals, new products, and more!