Paint-By-Number Kit – 2+ Pets
Fast! Fun! Easy!
Paint your own One-Of-A-Kind Personalized Pet Masterpiece.
Our canvases are hand-drawn by professional artists, so the painting is super simple and fun!
This is the BEST way for you to create a cherished memory of your beloved fur-baby in 3 EASY steps.
Our designs make this so easy, they're Purr-fect for Pet-Lovers of all ages and any skill-level.
While a photograph is good, a painting is a truly meaningful memory that will last fur-ever!
Plus, your pets will love you for it! 
Paint-By-Number Kit – 2+ Pets
WHAT'S INCLUDED WITH YOUR PURCHASE:
This product is for more than one pet on one canvas in our custom paint-by-number kit.  This will come with all pets drawn onto one canvas, and one kit will be sent with everything included.  To get multiple kits with one pet per canvas see our other product for single pet kits.
Each kit ordered will receive the following:
• Your Hand Drawn Custom Canvas
• Your Choice Of Background Paint Color
• High Quality Brushes (3)
• Photo Color Key
• Easy To Follow Instructions
The orientation of the our multiple pet paint by number canvases will depend on the size of your pets and how they are arranged in the image submitted. 11" x 14" canvases are used for two pet requests and 16" x 20" canvases are used for 2, 3 & 4 pet requests.
***FREE SHIPPING ON ALL ORDERS!***
Placing your order is fast and easy.
Choose how many pets
Choose your background color
Upload your pet photo
An email confirmation of this purchase will be sent after checkout.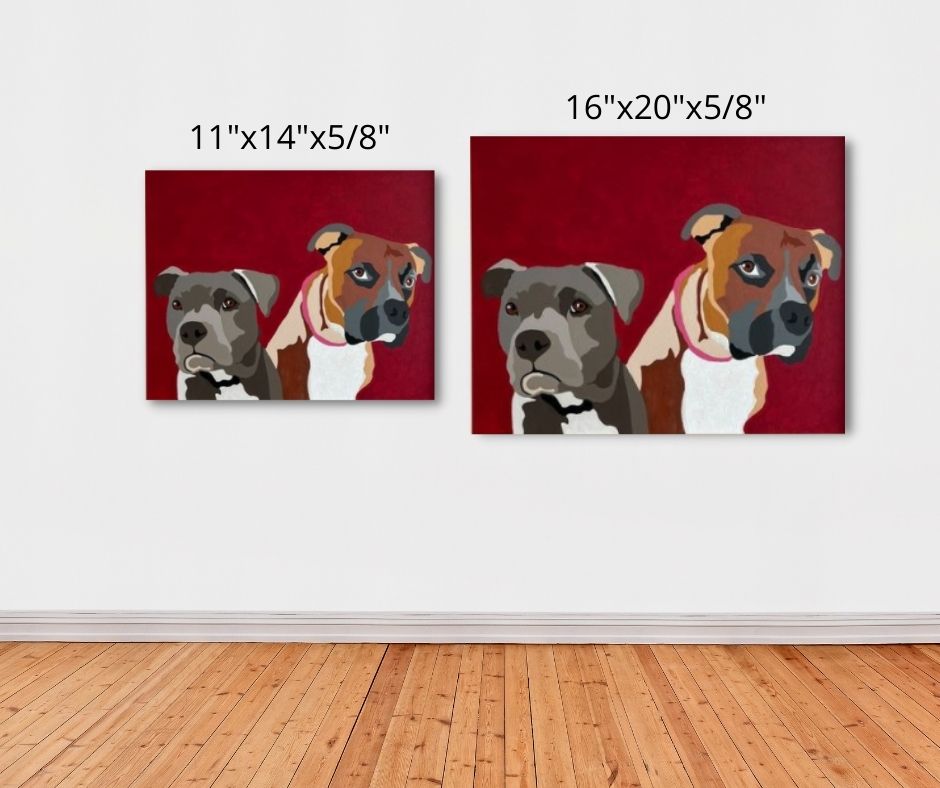 IMPORTANT Note: You will be directed to a form to upload your pet photo after Checkout.
You are able to upload one photo with all pets, or multiple photos each with one pet (they will be arranged on the canvas according to sizing).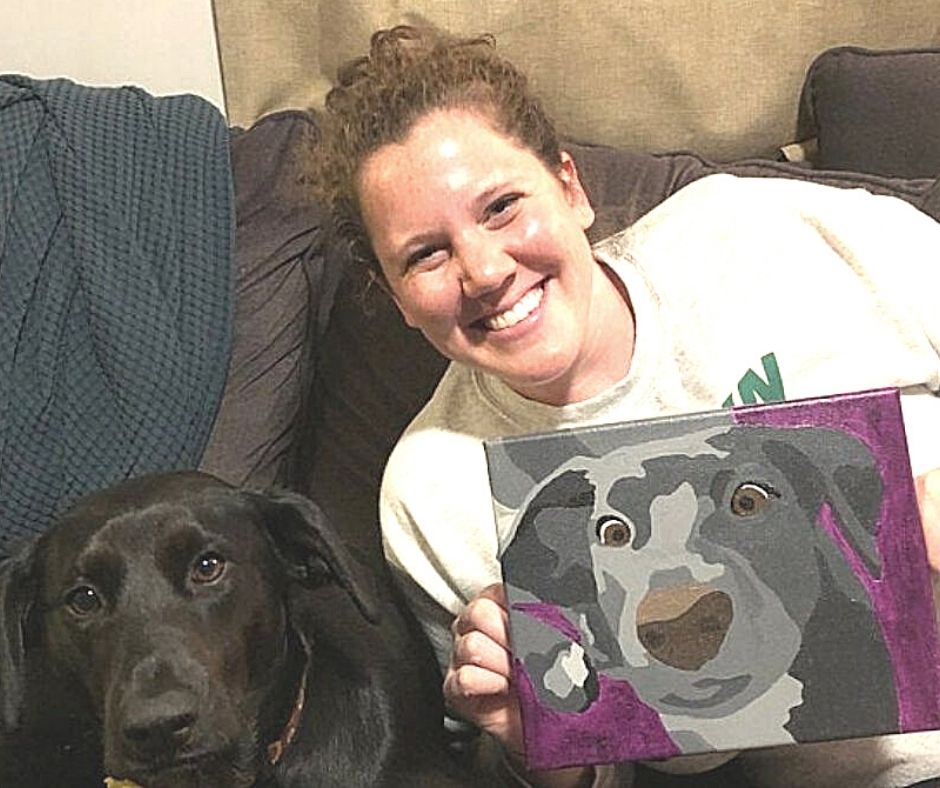 "It was a lot of fun to paint! I'm a terrible painter, but I think I did a pretty good job. It was easy because it's a paint by numbers. I've already bought another one for another pet! – Dana N.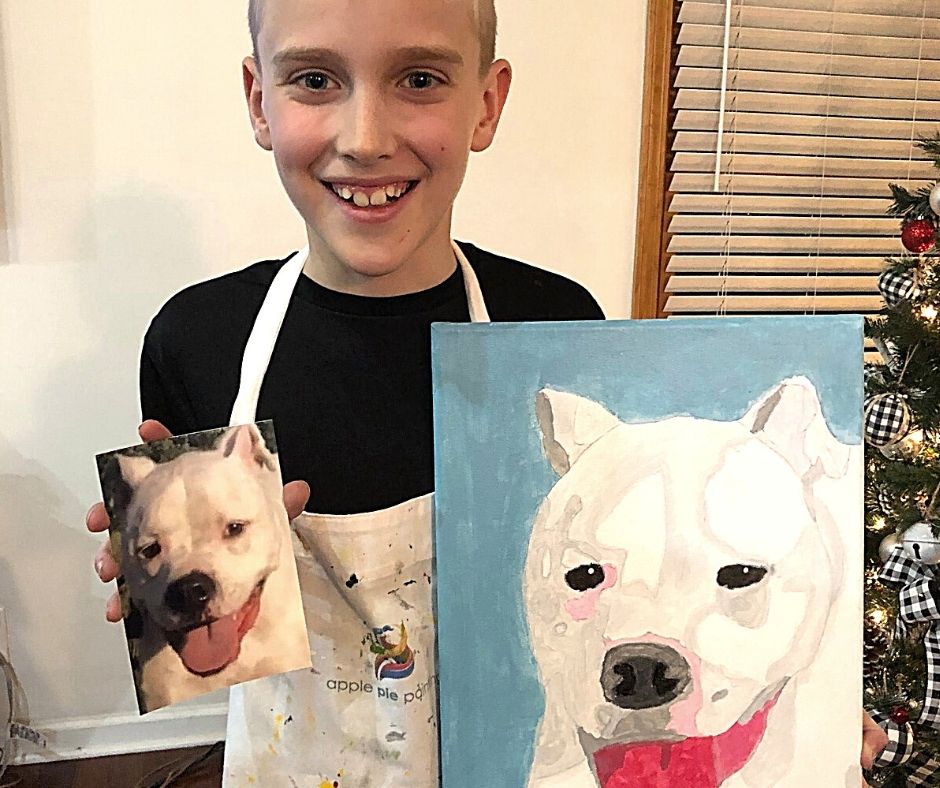 "He painted this as a gift for his Step-Dad. His dog is very old and sick. He said his step-dad cried when he saw it, and my son was so happy to give such a meaningful gift." – April K.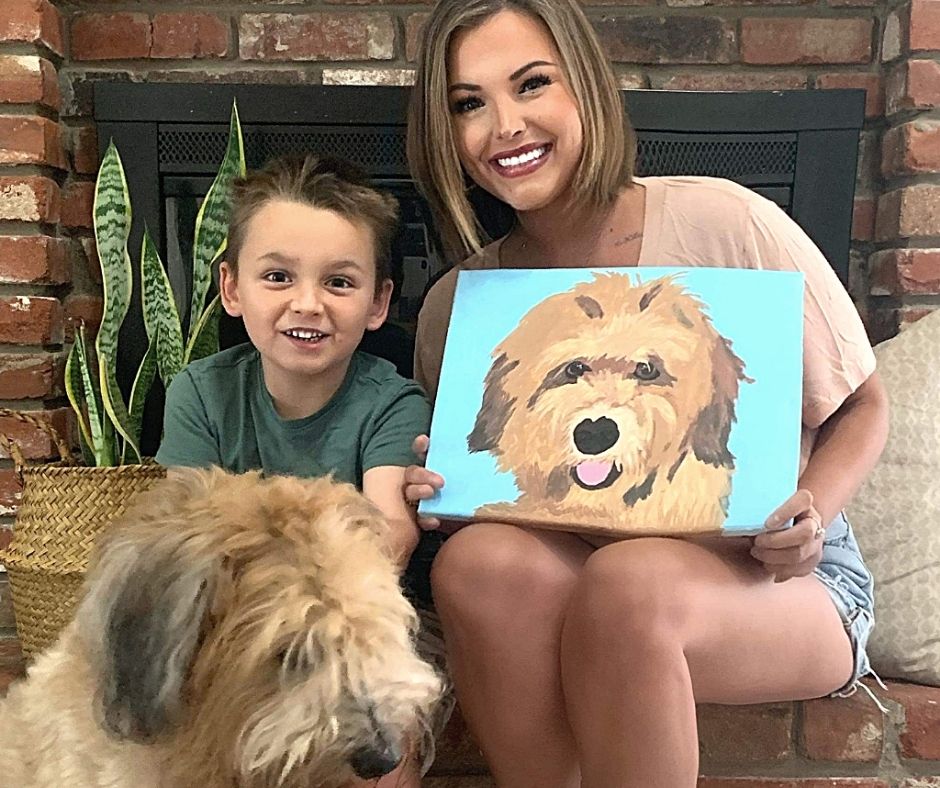 "My son and I had so much fun creating the painting of his Dad's dog. He was so excited to see it, and even more excited that our son painted it for him!" – Delta M.
Additional information
| | |
| --- | --- |
| Weight | 2 lbs |
| Dimensions | 18 × 12 × 3 in |
| Number of Pets for One Canvas | 2 (11"x14" Canvas), 2 (16"x20" Canvas), 3 (16"x20" Canvas), 4 (16"x20" Canvas) |
Only logged in customers who have purchased this product may leave a review.