Trying to figure out what the heck you can do to pass the COVID time in a way that's actually fun?
We've compiled collections of various ways you can hone that I'm-cooped-up energy into treats, toys, and more.
The best part??
All of these activities are for (or starring) your beloved pets!
Some of what we're linking you to are lists that other awesome organizations, businesses, blogs, and publications have made.
Read our descriptions and follow the links for everything that piques your interest and have a creative, even fun time while practicing social distancing.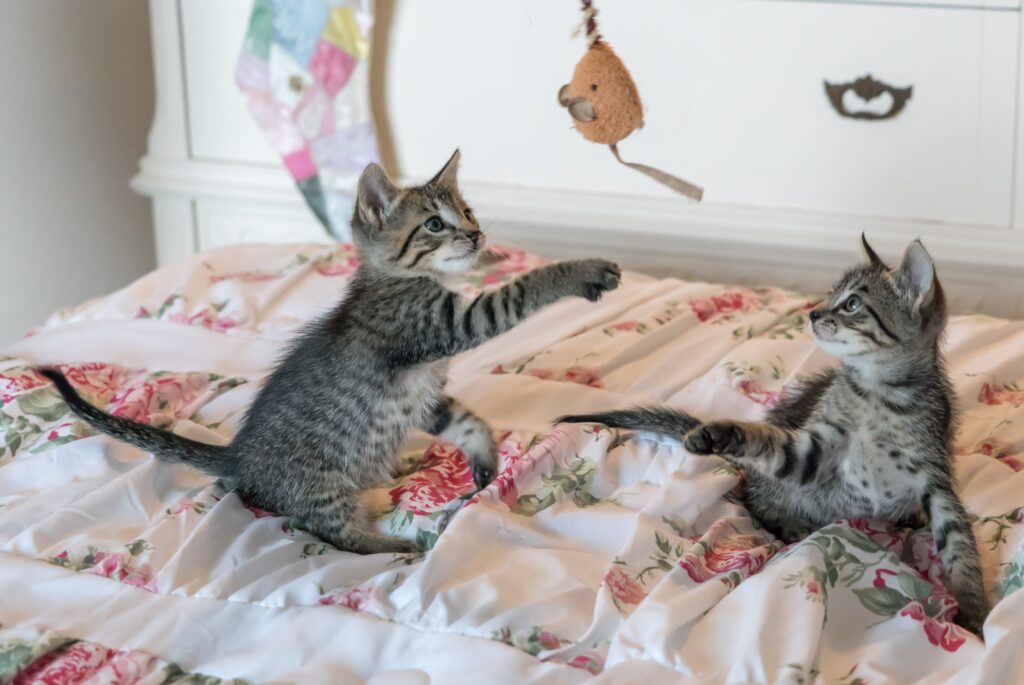 Make some homemade treats* for your pet:
If you enjoy cooking and baking, why not use some of that quarantine time to get your pet in on the fun?!
But what if you're not particularly gifted in the kitchen? Don't worry: we mostly chose recipes that even a novice can tackle!
It turns out that Buzzfeed's Tasty doesn't just offer delicious recipes for humans to eat. They recently made a video full of recipes for homemade dog treats.
One of my favorite food blogs has shared a recipe for (according to my mom's cats) the yummiest salmon treats ever – and, with only 3 ingredients, they're super simple to make!
Not a dog or cat owner? We didn't forget about you ?
For those of you with birds, we found these hearty oat and seed treats for you to make!
Have a hamster, gerbil, mouse, or rat? Here's a recipe video from YouTuber Victoria Raechel to make some yummy treats they'll eat right up.
And finally, the popular Food. website has a 5 star recipe for rabbit treats. Your bunny is sure to love 'em!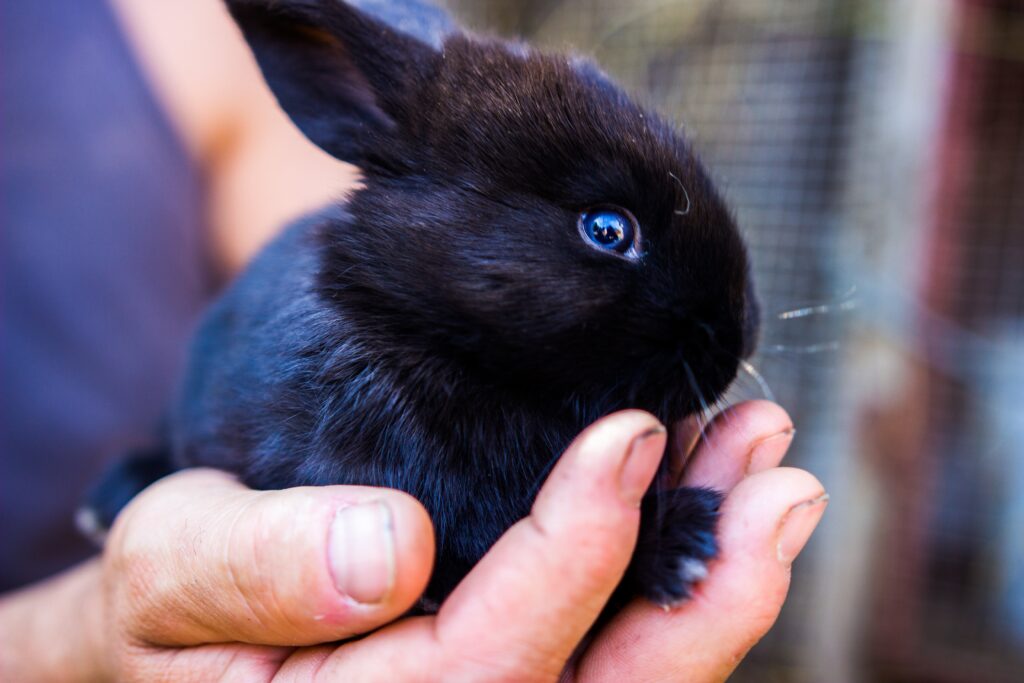 *Please always check dietary information and recommendations with your pet's veterinarian. We are not making any nutritional claims about the recipes we've linked to above.
Upcycle old clothes and stuff from around the house into pet toys:
Have you been using some of your stuck-at-home social distancing time to go through your stuff? Maybe you've finally cleaned out that closet where you hadn't been able to see the floor in a while… no, is that just me? ?
Well these crafts are the perfect way to reuse some of your old stuff, all to the benefit of your little buddies!
The awesome Crafting a Green World blog put together a huge list of toys you can make for cats and dogs from things like old ribbons and scrap fabrics, plastic bottles, fallen branches, old jeans, and even toilet paper tubes!
Back to Buzzfeed… their channel Nifty Pets released a video all about rabbit toys (which I highly recommend watching even if just for the cute bunnies). The instructions call for super common household items and are great ways to get your bunny playing!
Have a flying friend? The Here Bird website created a really impressive collection of ideas to turn regular items from around the house into entertainment for your bird!
And last but not least: hamster toys. From a DIY hamster wheel all the way to tubes and a playground, this great website for pet parents of all the littlest furballs has you covered!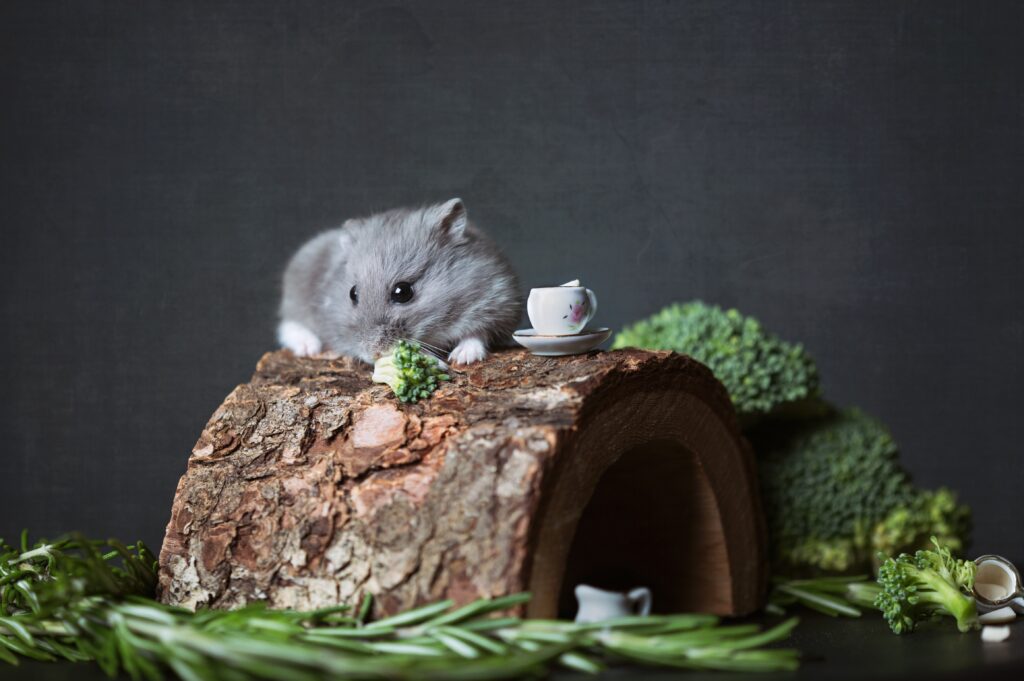 Get artsy with pet-centered projects:
You don't have to be the next Monet or Van Gogh to enjoy making art! Whether it's just you or you and kids, let loose and have some fun making things just for the sake of making things.
If you haven't seen the trend of people in quarantine who are painting their windows to share some happiness with people out walking, then you need to look it up ASAP!
I've seen lots of people posting their creations in this group on Facebook: Easter Egg Hunt 2020 With Social Isolation.
To make your own, you mix some acrylic paint with a little dish soap and then you paint, paint, paint!
Want to include your pet?
Some clever folks have been putting frames and even names around where their dogs like to sit so that everyone knows they're the stars of the show!
Maybe you are an awesome (or aspiring) artist and are looking for some new inspiration. Check out this guy's hilarious work where he incorporates his dog into his drawings!
And even if you don't think of yourself as an "artist", don't forget that our Paint Your Pet kits are perfect for any age and skill level – no matter what pet you have. And we send them right to your door ?
Finally, would this be a craft list if we didn't mention the queen of DIY herself? Martha Stewart's awesome website has a super fun list of dog-centric crafts. They range from pet ID tags and collapsible bowls to pillows and paw balm.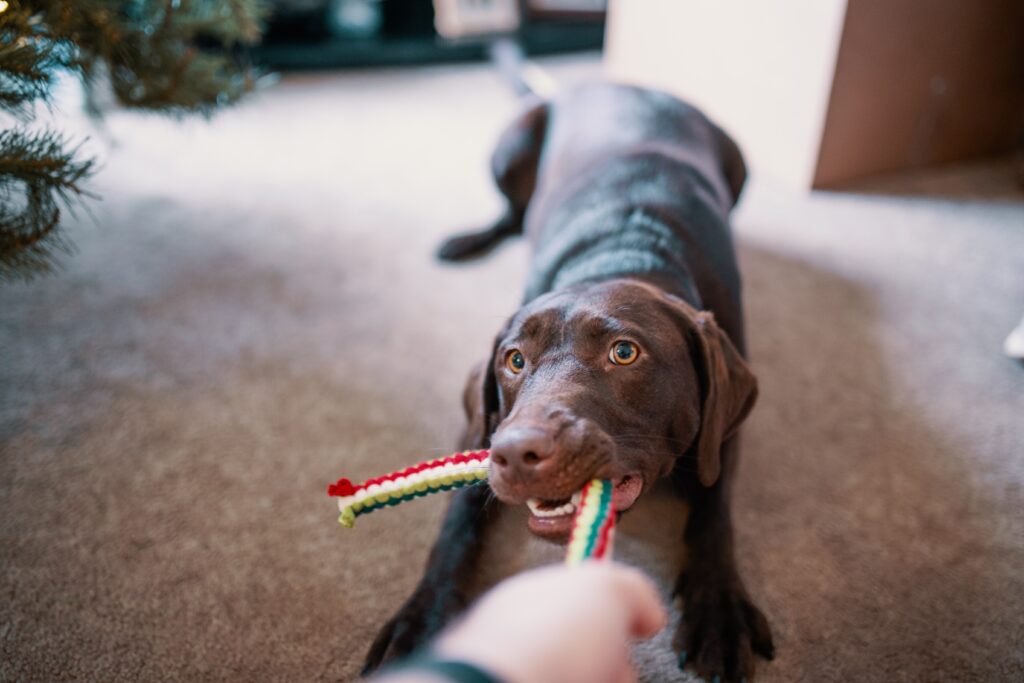 Social distancing isn't really something any of us planned on doing this spring, but here we are and we might as well truly make the best of it we can!
So, no matter what you choose to do, make a point to connect with your loved ones and do something together (even if it can only be through phone and video). This period of quarantine might very well a chunk of time that you (and your children) will always remember!
Now go make some darn good memories and crafts… at home!
Stay safe, healthy, and connected,
Apple Pie Painting