Spring is a great time to spend some quality time with your pet. It's an amazing time of sunshine, renewal, and growth  where everything comes back to life. For pet owners, it's also an excellent opportunity to bond with their furry companions and enjoy some quality time together. 
In order to take advantage of the spring weather, we have put together a list of fun and exciting activities that you and your beloved furry friend can do together this spring:
10 ways to enjoy spring with your pet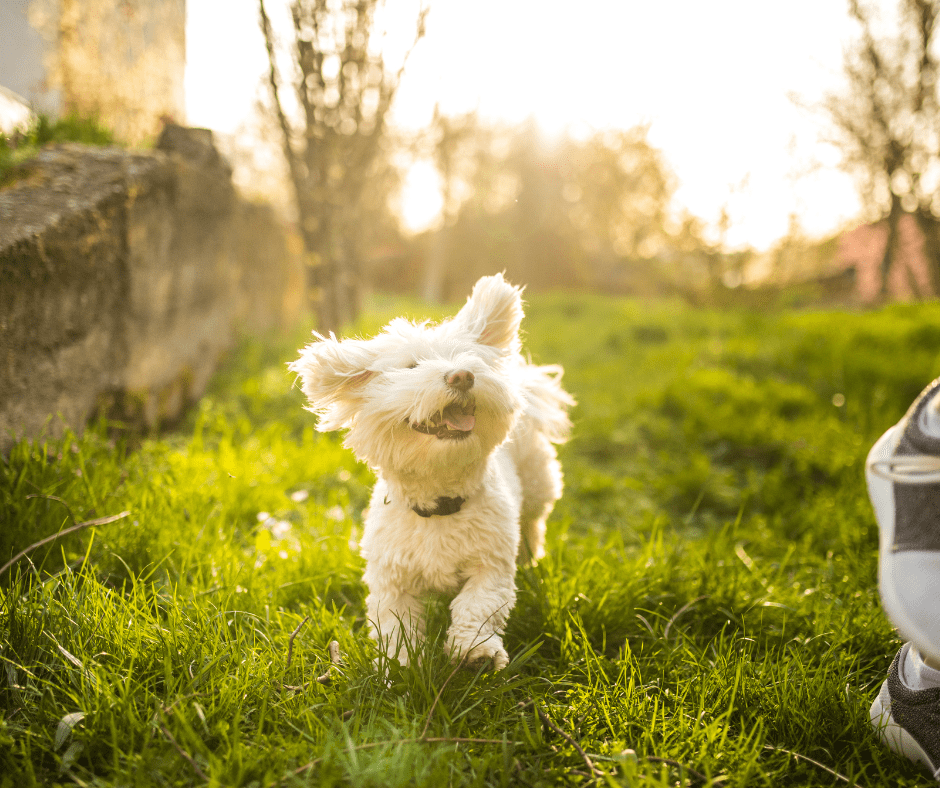 Now is a special time of year to get outside and make memories with your dog. Whether it's exploring new trails, practicing obedience training, or simply enjoying the fresh air, there are many ways to make the most out of the season with your furry pal. 
Here are some tips to help you get the most out of spring with your furry friend:
1. Go for walks 
Take your pet for a walk in a nearby park or nature trail. This is a great way to spend time with your pet while also getting some exercise.
2. Go for a hike 
Springtime weather is perfect for going on hikes with your dog. Dogs appreciate the great outdoors and love few things more than roaming through the hillside, enjoying the sights and smells. Many parks and trails allow leashed dogs, so take advantage of the beautiful weather and explore new trails. Choose a nearby trail or park and make sure to bring plenty of water and snacks for both you and your dog.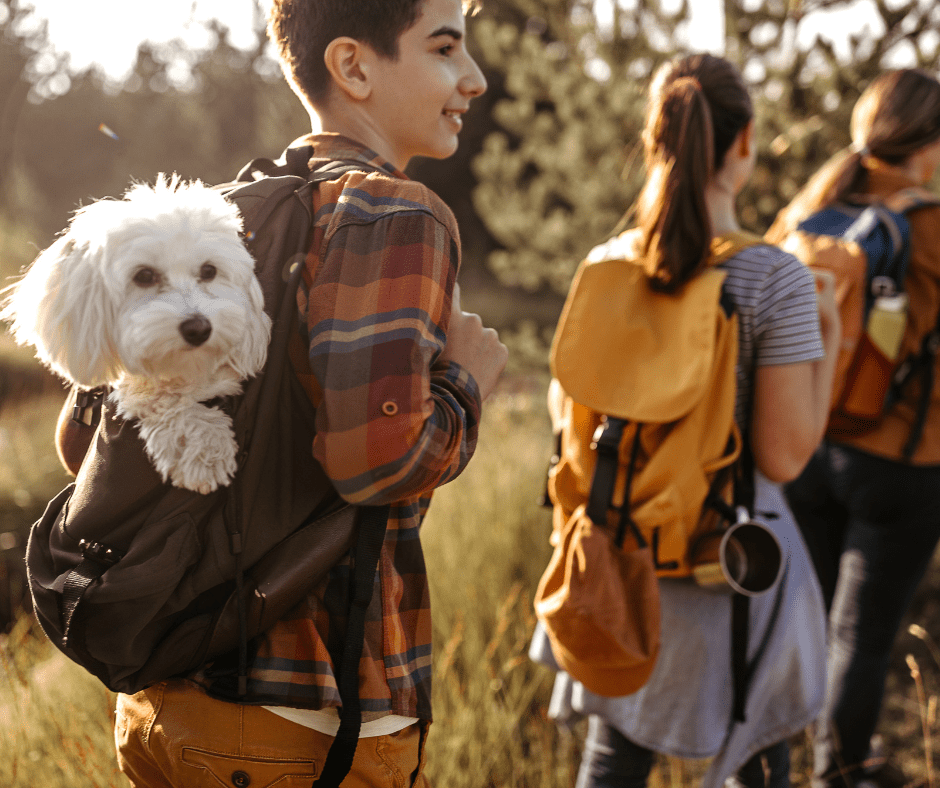 3. Socialize with other pets 
Spring is a great time to socialize your pet with other animals. Consider taking your pet to a dog park or a pet-friendly event to help them interact with other pets and people. Going to the 
4. Attend a pet-friendly event 
Check for local pet-friendly events in your area, such as dog shows or adoption events. This is a great way to socialize your furry child with other pets and people.
5. Fun outdoor activities 
Taking the opportunity to go out with your pet is a crucial part of developing your friendship and knowing that your pet is satisfied! Spring weather is perfect for outdoor games. Organize a game of fetch or frisbee with your dog, or play with your cat using toys that encourage them to chase and pounce. Get creative with playtime and try new and creative ways to play with your pet, such as playing hide-and-seek or making obstacle courses.
6. Pet-friendly travel 
Take your pet on a road trip or vacation with you. Make sure to research pet-friendly accommodations and activities in advance. There are lots of pet-friendly hotels these days, so bringing your best friend along is easier than ever. If you travel by car, make sure your pet has a car seat and all the gear a traveling pet needs. Present them with a new toy to make long car rides more fun.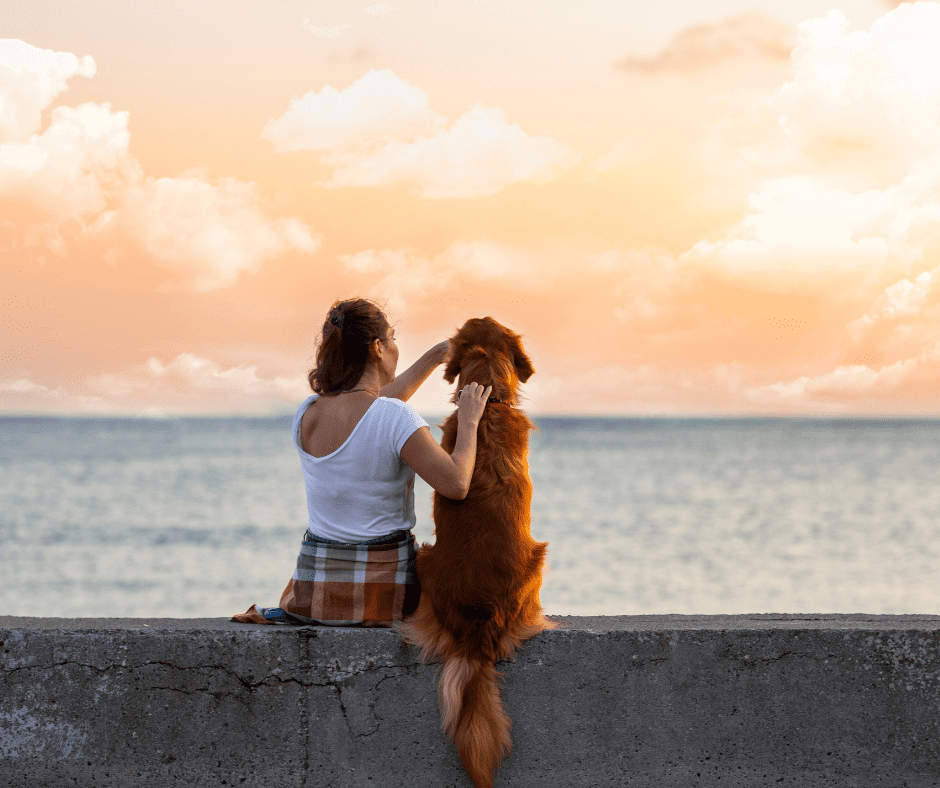 7. Springtime training 
To prepare for springtime and the active summer months, spend extra time with your pet. Use the spring season to train your pet with new tricks or obedience training. This can help keep your pet mentally stimulated and engaged. 
8. Volunteer 
Consider volunteering at a local animal shelter or rescue organization. This is a great way to help pets in need while also spending time with your own furry friend.
9. Paint your pet
Spring is a beautiful season for outdoor photoshoots with your pet. Find a scenic location and capture some memories with your furry friend. Pet portrait kits  are a fun and creative way for pet owners to capture the essence of their beloved pets in a unique and personal way. Order your custom pet portrait kit from Apple Pie Painting! They look gorgeous in your home or office. 
10. Relax and enjoy 
Finally, don't forget to take some time to relax and enjoy the springtime weather with your dog. Whether it's lounging in the backyard or taking a leisurely stroll, spending time with your furry friend is the best way to enjoy spring.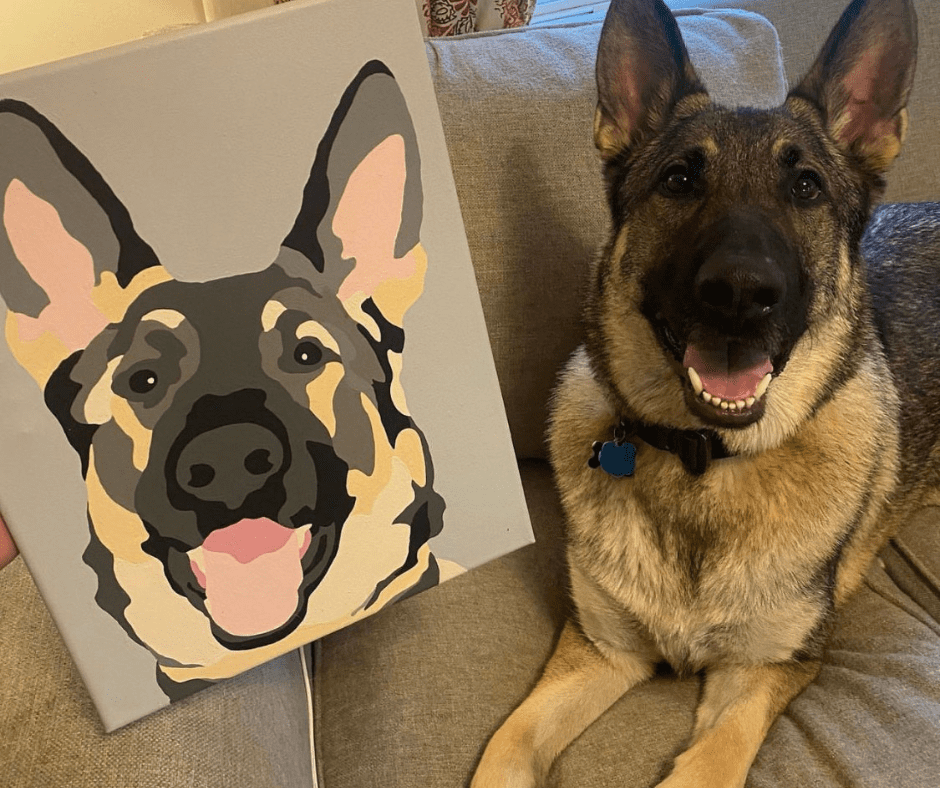 With some planning and creativity, you and your dog can have a memorable and enjoyable springtime together. Remember to prioritize their safety by keeping them on a leash and up-to-date on vaccinations, and to always bring plenty of water and snacks for both you and your pet.
The Most Adorable Pet Portraits On the Internet!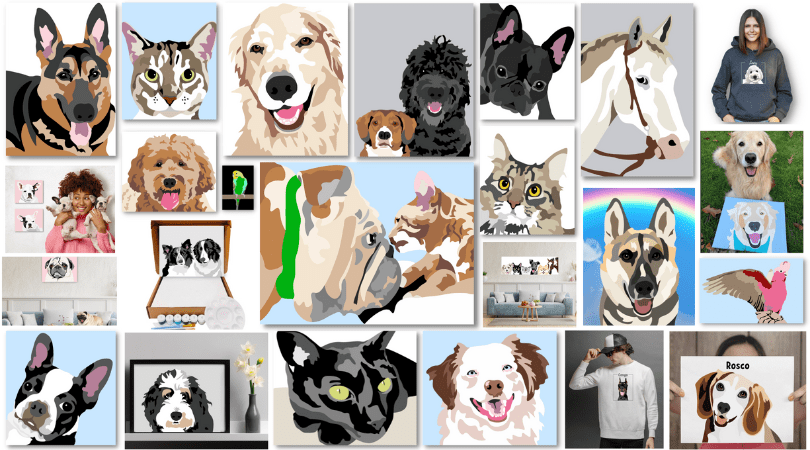 Showing off the love you have for your pet has never been easier. At Apple Pie Painting, we specialize in custom, hand-drawn pet portraits that capture the soulful essence of your adorable fur baby. Choose from paper and canvas prints, apparel and more. Buy one as a special keepsake or give as the purfect gift to a pet lover in your life. Either way, you'll have a lasting memory of your pet to adore for years to come.
Shop at www.applepiepainting.com and see how easy it can be to turn your pets into an adorable work of art.