Finding the perfect gift for the pet lover in your life should be easy and rewarding.  You already know something extremely important to them that warms their heart.  Their adored fur-baby! Discovering the ultimate gift for a pet owner could include something practical, fun, and/or from the heart?   When shopping, the options for you to choose from are unlimited. 
Below are 6 heartfelt gifts sure to make you the BEST gift giver this year. 
Practical Gifts
A Comfortable Dog or Cat Bed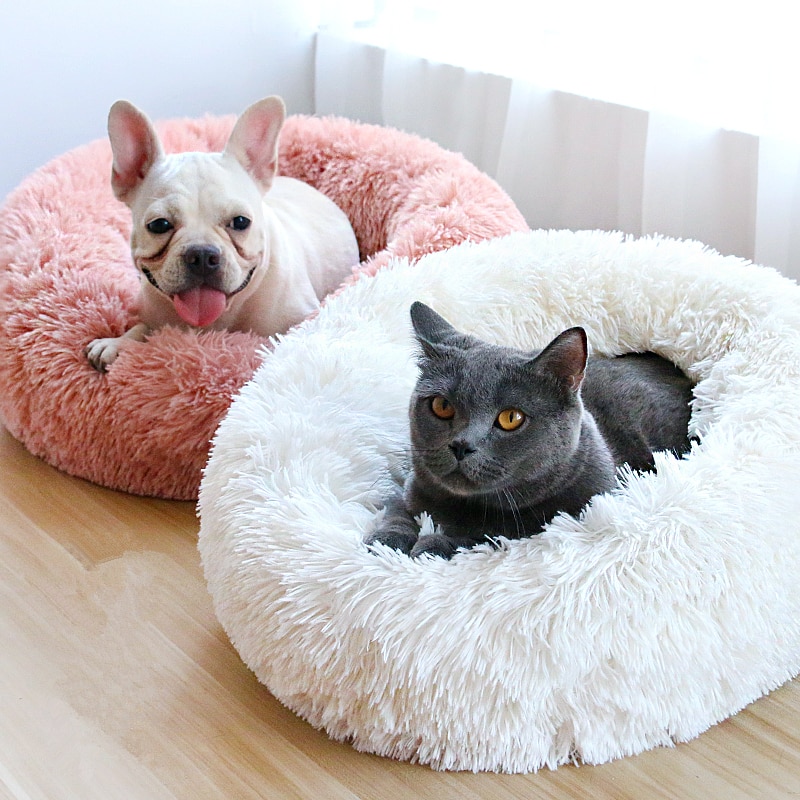 Sometimes the best gifts are not for the pet owner but for their pet.  Dog beds can make an excellent choice for a gift.  If you notice their dog's bed is getting old or not looking as comfortable as it used to be, replace it with a cozier version that better supports their pet.  There are many different options of dog beds on the market, so be sure and decide on the one that fits their pets' specific needs.  For pet owners who absolutely adore their pets, giving a selfless gift like this is the perfect way to go.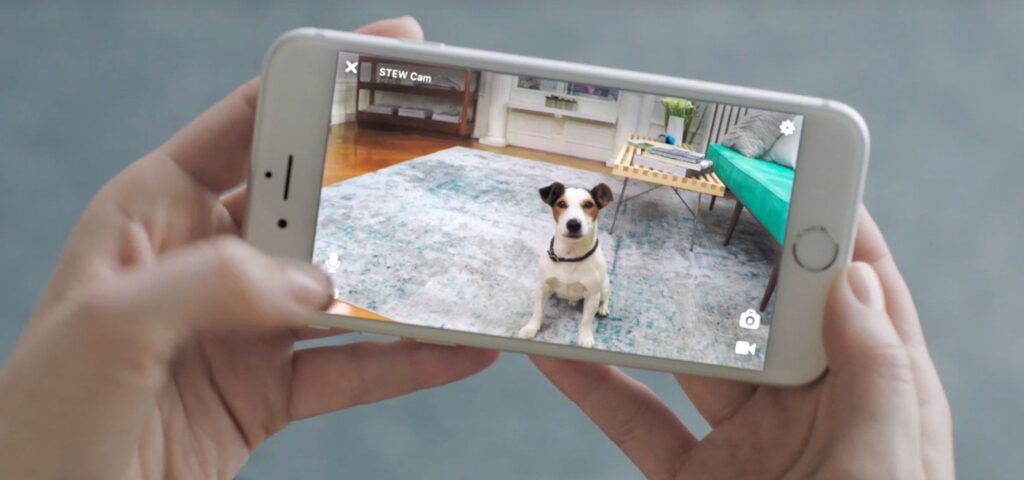 Do you know a pet lover in your life who cannot stand to leave their fur-baby home alone?  Then a pet camera may be the perfect gift to help relieve their stress. Pet cameras are easily installed in the home and allow the owner to check up on their furry friend whenever and wherever they are. Many cameras now–a–days even dispense treats!  By using a home's Wi-Fi connection, combined with a Smartphone app, pet owners will never worry again about leaving their pet home alone.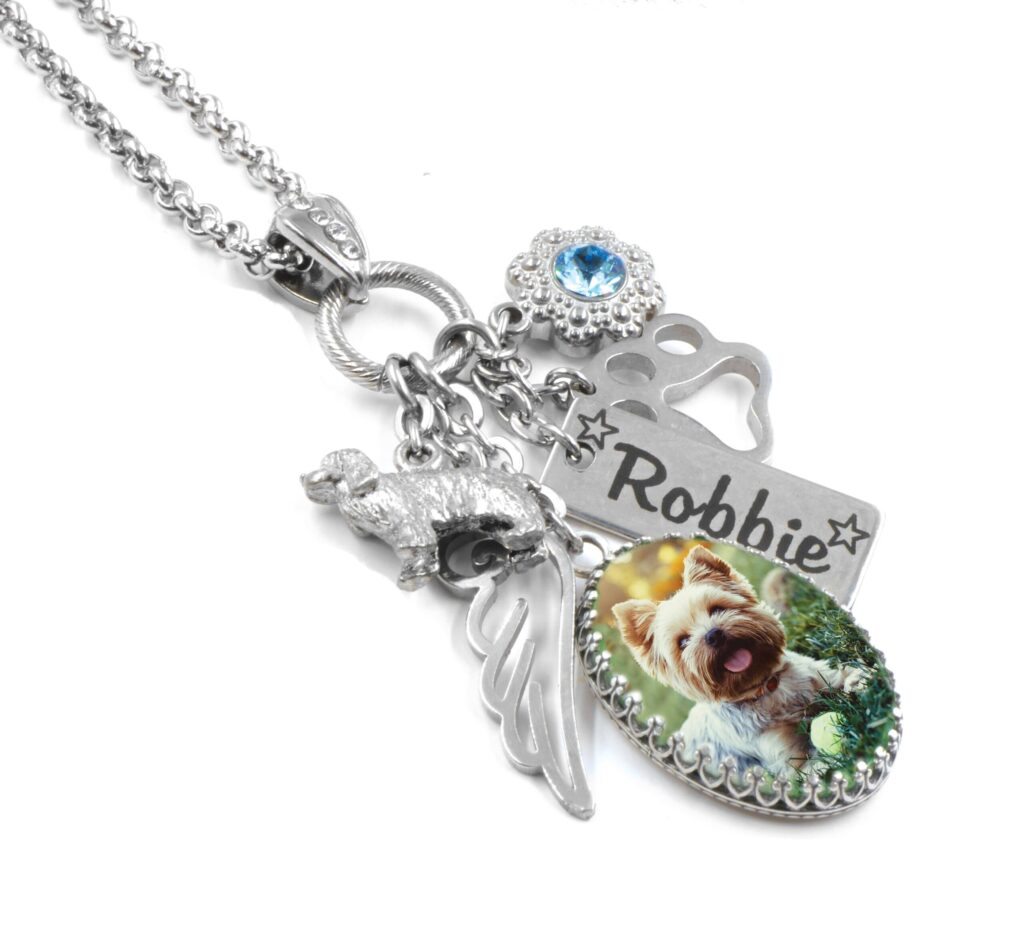 Matching "jewelry" can be both fun and practical when shopping for the pet-lover in your life.  While it is probably not safe for a dog to wear an actual necklace, having a custom tag on their collar that matches a bracelet or a necklace that can be worn by their owner will be a huge hit.  It's just like a friendship bracelet but for pets.  Few things say love and loyalty like wearing a matching friendship bracelet or anklet with your best friend.  With matching jewelry, now they can wear a daily reminder of how much their pet truly means to them.  Additionally, a dog wearing a tag is far more likely to return home safely if they accidentally get out of the yard or the house. Now you are giving them a gift of security as well as love.  
Fun Gifts
The Ultimate Paint-By-Number Pet Kit 
Show them your love by giving them an activity that will surely create a lasting bond between them and their pet. A paint-by-number pet painting kit or gift card is a fast, fun, and easy way for them to create a treasured memory of their fur-baby.  These custom painting kits have become a HUGE hit with pet fans everywhere!  This unique and simple one-of-a kind crafting activity is perfect for pet owners ages 8-88.  Ideal for individuals, groups, or as a one-of-a-kind gift idea.  While a photograph is nice, painting their own pet masterpiece is truly a meaningful gift that will last fur-ever!  Plus, they will LOVE you "fur" it!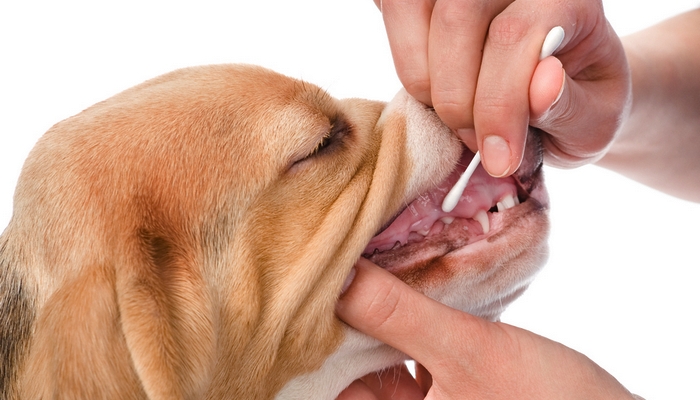 Pet owners who unconditionally love their pets will do just about anything to keep them safe. Knowing a pet's DNA can make all the difference should a medical issue ever arise?  The only thing that these kits require is a small sample of their dog's DNA, which can be obtained easily with a cheek swab. They simply send back the cheek swab in the prepaid return envelope and wait for the company to do the rest.  The tests screen their dog for more than 350 different breeds as well as checks for plenty of different traits and genetic conditions so pet owners can keep their babies healthy and safe for as long as possible.  Doggie DNA kits are not only fun but are also a fantastic way to know if there is anything they may need to watch out for as their pets' age.  It's a really nice little peace of mind in a prepaid envelope.  
Heartfelt Gifts
A Personalized Pet Painting Portrait 
A favorite gift for any pet lover is a custom painted pet portrait.  Seeing the look on a proud pet parent's face after having painted their very own masterpiece is priceless. These paintings are not only fun to do, but they are such a unique gift, most pet owners probably don't have one of these yet.  Becoming the BEST Gift Giver is now so EASY! Simply provide a high-quality photo of their pet and the rest is handled! Or you can choose to give it as a gift in the form of a gift card so they can paint it themselves. If you're so inclined, you or their child could even paint it for them to make it an "extra special" gift from the heart.  Either way, having a painted masterpiece of their fur-baby is sure to be the highlight and centerpiece of their home, giving them memories that will last a lifetime.