Mother's Day is the day that we celebrate the love and appreciation we have for the mothers in our lives. As pet owners know, dogs and other furry creatures can also hold a special place in the hearts of our moms! What better way to pay tribute to our furry best friends and our moms than with a beautiful, hand-drawn pet portrait, that will continue warming mom's heart each day of the year? At Apple Pie Painting, we specialize in turning your favorite photos of your pets into stunning custom pet art.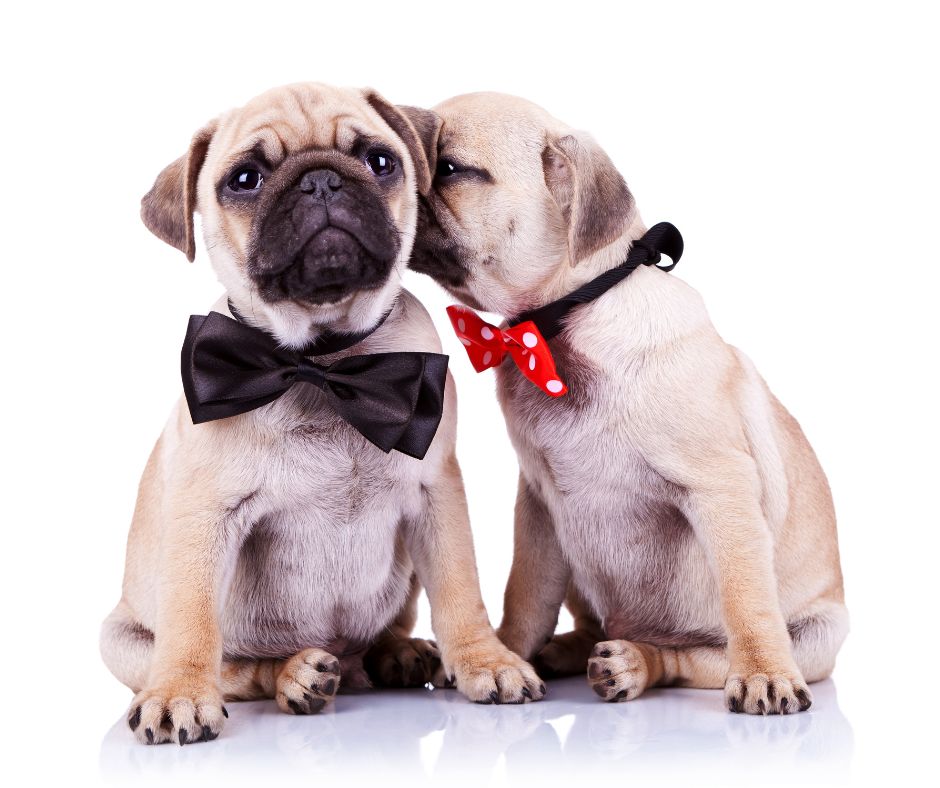 There is something magical about capturing the spirit and personality of a beloved pet–something that can't be achieved through any other medium except perhaps photography. We believe that pet portraits go beyond traditional art and become something that is truly priceless. It's a way to honor the unique bond between pets and their owners and preserve a memory forever.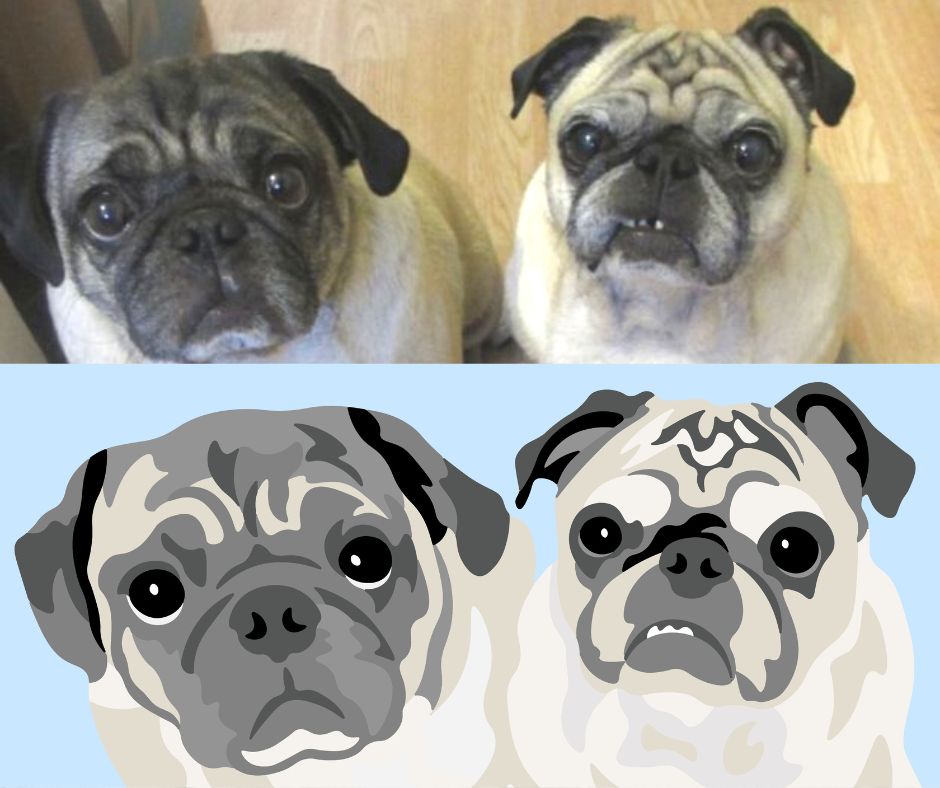 Our process at Apple Pie Painting is simple. All you have to do is provide us with a high-quality photo of your pet and our team will get to work capturing their likeness with a hand-drawn portrait. Whether your furry companion is a dog, cat, or anything in between, we promise to provide you with a stunning portrait that will perfectly show off their unique personality.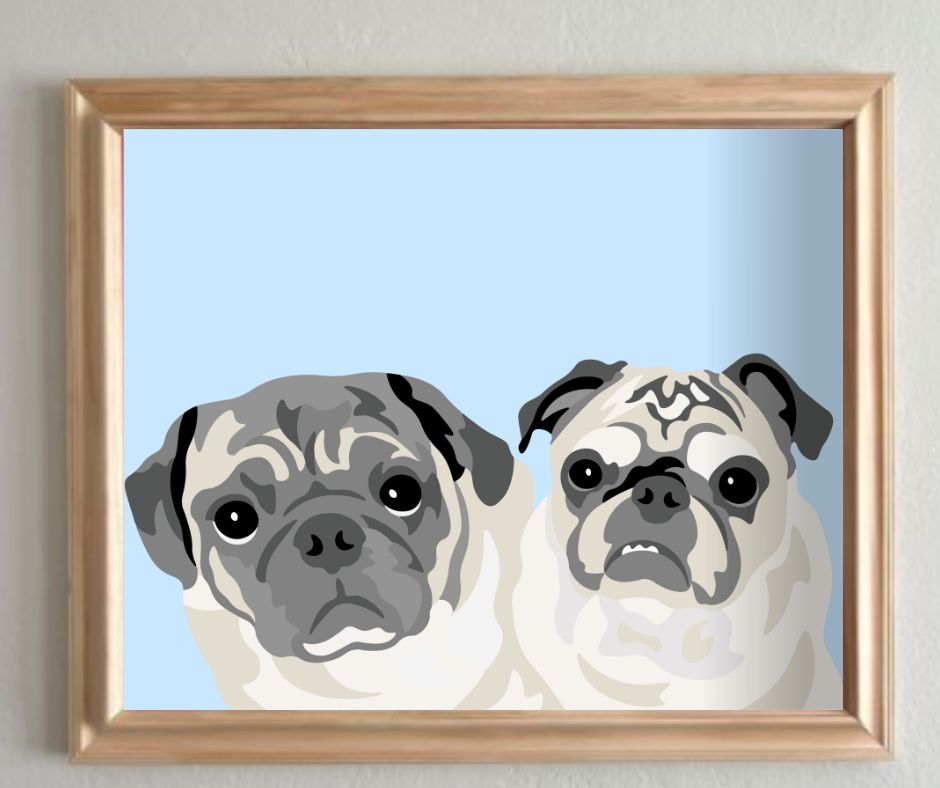 And while your pet may not be able to hold a paintbrush, they certainly deserve a unique piece of art that highlights the special bond they share with their mom–even if that's you! That's why we offer custom pet portraits that are tailored to your preferences. We can add in personal touches such as including names, backgrounds, or featuring your dog's favorite toy or blanket. The result is a one-of-a-kind masterpiece that you and your furry companion can treasure for years to come.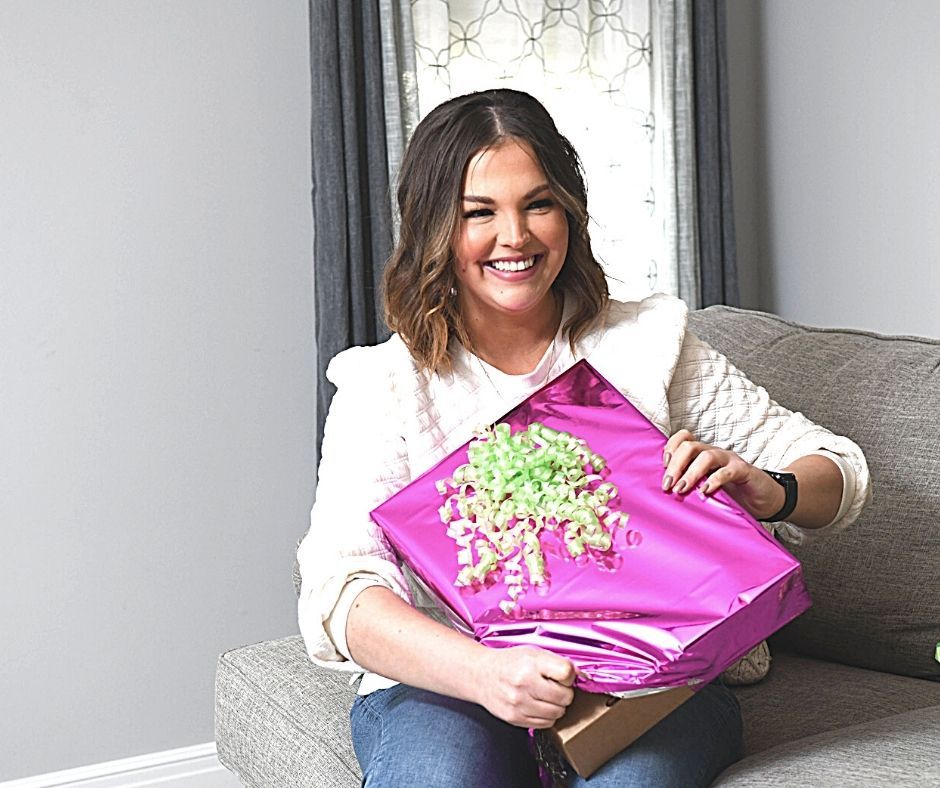 So why not make Mother's Day extra special with your custom pet art piece? It's a meaningful way to surprise and delight your mom, as it evokes memories of good times you've shared with your pet. And as they say, the love between mother and furry friend is unconditional, and who knows unconditional love better than our pets? They exude pure love, joy, and happiness and can be credited with so much enrichment of our own lives. 
The relationship between pet and owner is something that is not easily explained. They're always happy to see us when we come home, snuggle up with us when we're feeling down, and never fail to bring a smile to our faces. Custom pet art allows us to celebrate these amazing creatures and show our appreciation for how they've touched our lives. This Mother's Day, show your furry friend and your mom that you care with a beautifully crafted, custom pet portrait from Apple Pie Painting.  
Allow us to create a masterpiece that captures the love between pets and their humans.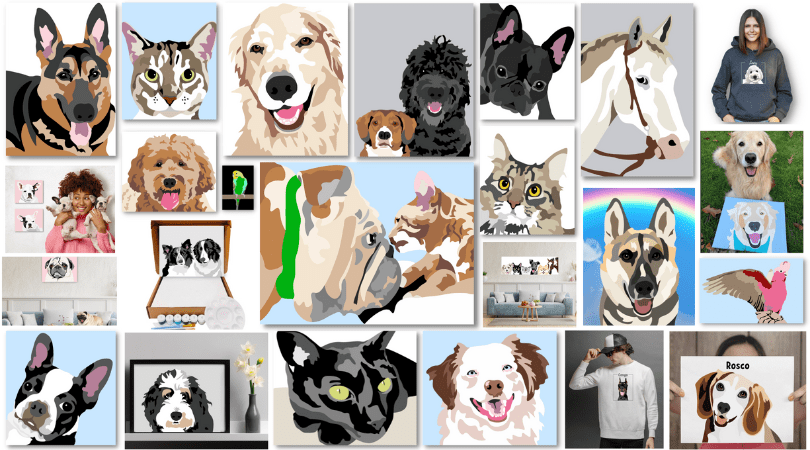 Showing off the love you have for your pet has never been easier. At Apple Pie Painting, we specialize in custom, hand-drawn pet portraits that capture the soulful essence of your adorable fur baby. Choose from paper and canvas prints, apparel and more. Buy one as a special keepsake or give as the purfect gift to a pet lover in your life. Either way, you'll have a lasting memory of your pet to adore for years to come.
Shop at www.applepiepainting.com and see how easy it can be to turn your pets into an adorable work of art.